Curated Dry Goods x Michael Kors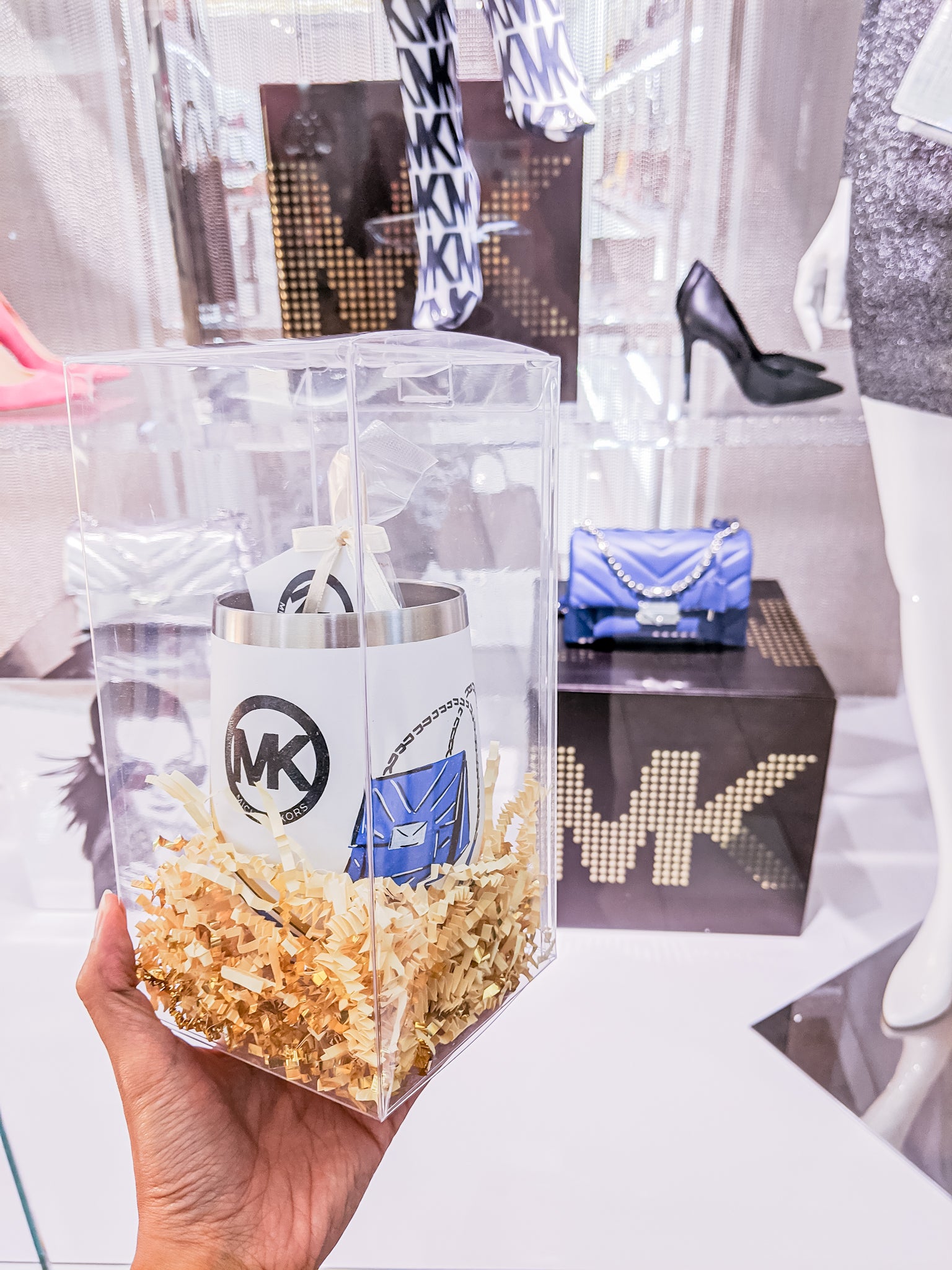 Here is a peek into my Holiday 2019 collaboration with Michael Kors!
In October of last year, the team at Michael Kors' NYC headquarters asked me to collaborate with them on creating illustrations for their holiday event in Palm Beach.
As with every custom art commission, I begin with a comprehensive questionnaire to understand what the client is looking for.
For this project, the Michael Kors team was looking for illustrations that would compliment their holiday campaigns. The illustrations would be used on a one-of-a-kind gift with purchase for clients at their Palm Beach storefront.
Once I get a good grasp on the client's vision for their project, I create mood boards for them. Every mood board includes a color palette, a variety of quick sketches, and a word bank that will inspire the final artwork.
Mood Boards for Michael Kors:
The Michael Kors Holiday 2019 campaign and store windows featured Bella Hadid (who I'm obsessed with). I was really inspired by the risograph textures, electric colors, and of course Bella herself.
I wanted to make sure I included their new handbag style as part of the proposed sketches. It's important that every project I do truly reflects the brand and of course, what do you think of when you think of Michael Kors?
I created a variety of lettering and alphabet designs as well, so that customers could customize a message or their name in a style that was still on-brand and cohesive with their campaigns.
Mock-ups and Final Sketches
Once the Michael Kors team gave me feedback on the preliminary sketches and mood boards, I began working on mock-ups for the final product and finalizing the sketches that made the cut.
Before this step, I always ask the client if what I'm envisioning hit the mark. We go back and forth on edits until I get it 100% right. Thankfully the team at Michael Kors and I were on the same page with their vision!
Here are the mock-ups I created to show them what their illustrations would look like on the final product.
Bringing the Vision to Life
The best part of every art commission is seeing it all come to life. It was absolutely surreal and a full-circle moment for me to see my artwork on display at Michael Kors.
Doing custom artwork is one of my favorite parts of being an artist. If you have an idea for a custom art project, send me a message. I would love to help you bring your vision to life!